Regular price
$0.00 USD
Sale price
$12.00 USD
Unit price
per
Sale
Sold out
We're proud to offer free overnight shipping for all orders delivered within New Zealand.
MEBO acne clear is especially formulated to cleanse the skin, promote the skin's natural immune response for pimples, acne and rosacea, helping the affected skin to recover.
How to use MEBO acne clear
Pimples:
Clean the affected area and dry before application. Apply ointment generously to the affected area morning and night.
Severe Pimples:
Dip a cotton bud in concentrated saline solution and carefully dab the acne head. Gently press the root to discharge the accumulated matter. Again dab the head with a clean cotton bud soaked in saline. Leave for 1 to 2 minutes before applying MEBO acne clear to the head. Repeat morning and night until skin improves.
Proven attributes of MEBO acne clear
Manages the toxicity of acne-forming bacteria. Cleanses the sebaceous glands. Promotes epithelial repair through stem cell regeneration. Minimises scarring. Protects, moisturises, and nourishes the skin.
Ingredients:
Opuntia Dillenii Extract, Sesame Oil, Beeswax, Cyamopsis Gum, Steric Acid, Glycerin, Glyceryl Sterate, triethanolamine, Phenoxyethanol.  
Safe with pregnancy and with young children. Care is recommended with patients sensitive to sesame and beeswax.
Shelf life: 2 years, expiry date on pack.
Share
Ingredients

All Mebo products are uniquely crafted from plant and natural extracts.
How to use

The name of the ointment indicates two important protocols to be adopted when using this product to heal a wide range of skin wounds.

Firstly, during the healing stage the wound must remain moist with the ointment.

Secondly, with reference to 'Exposed', it is not necessary to cover the wound site with a secondary dressing. MEBO includes ingredients that provide a barrier function (sesame oil and beeswax) and have antimicrobial effects. Avoid contact with clothing or bedding as staining may result.

However, a secondary dressing may be appropriate to further protect the wound site if contact with clothing or bedding is an issue. 
Shipping

Get free shipping & handling on any orders in New Zealand! No minimum purchase value. International shipping fees are passed on at cost.
Return policy

Access Health Care Ltd has the right to refuse the sale of any product or service where we deem appropriate.

Every effort will be made to supply you with your order, however, we do not accept liability should we decline an order or fail to supply due to unforeseen circumstances.

Access Health Care Ltd accepts no liability for consequential loss. Liability is limited to the replacement cost of the goods.
View full details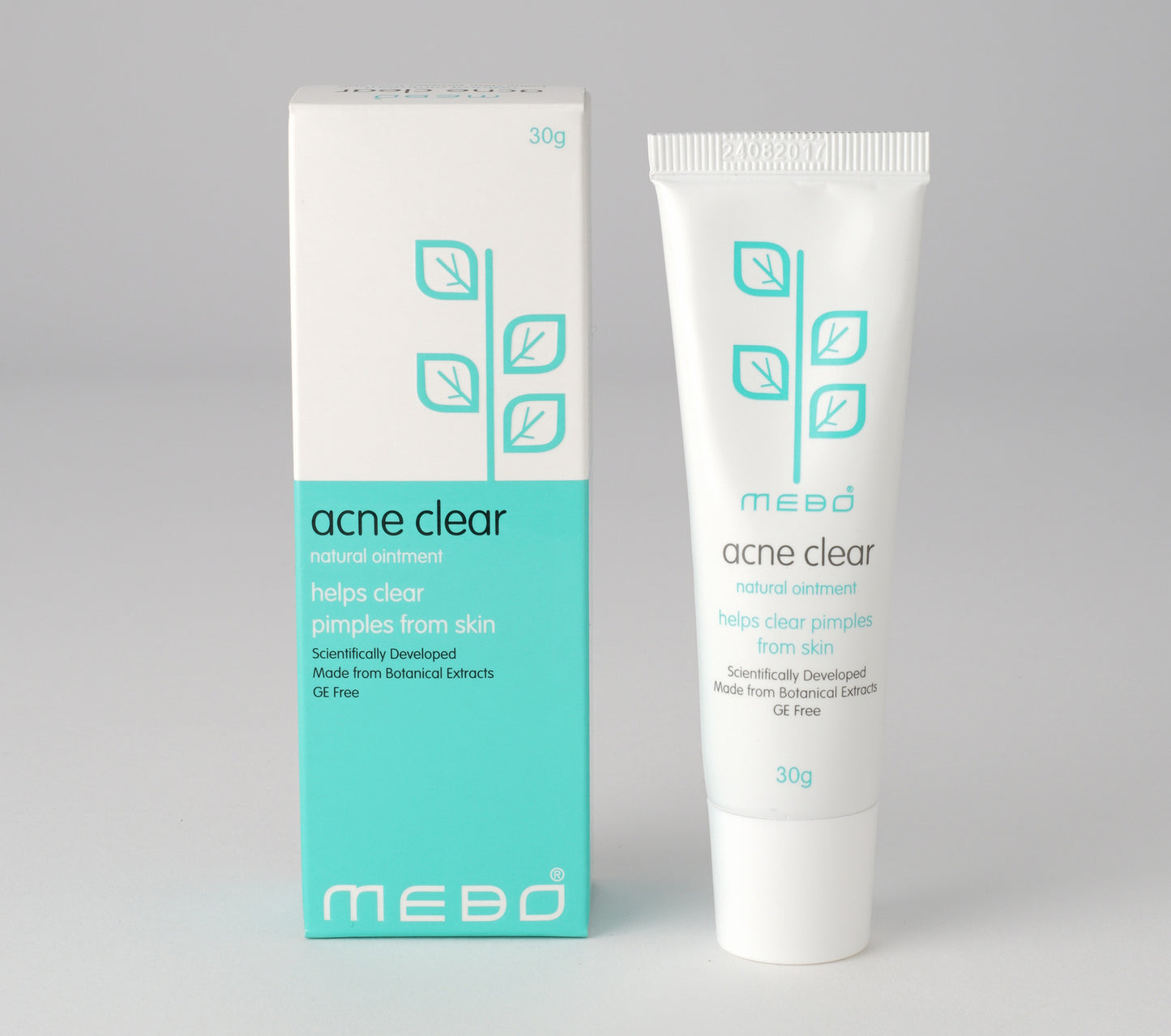 Great product. Discovered this product when I previously lived on NZ north island as a former international student, dealt with acne, and still committed to using this quality product when needed. Now living back in the U.S and still think this product is the best to use combating acne and using the skin restoration serum.
Great product!
I sincerely appreciate MEBO products. I bought them by chance at the pharmacy.
I had quite unexpected positive feelings and effects on my skin. I enjoy MEBO products since then.
I can't purchase MEBO products from nearby pharmacies anymore.
I directly started ordering them from MEBO. I had hassle-free online purchase experiences so far! The fast ordering process and fast delivery are very pleasant. The natural ingredients of MEBO products are very kind to my skin and I find it very comfortable to apply MEBO products on my skin daily.
Mebo
At Access Health Care Ltd our commitment is to bring you world-leading natural health products developed by the MEBO group of companies.
MEBO is a specialist global group, with its international head office based in Los Angeles, California, U.S.A. MEBO holds more than 20 patents in the US, Canada, Europe, Japan and China for cell and organ regeneration.